We worship as Lutherans
"Lutheran worship puts the focus squarely on Jesus Christ, who is present for us and with us through His Word and Sacraments. Lutheran worship is, therefore, Christ-centered, not man-centered. When we are gathered for worship, we are not contemplating some far-off Christ or meditating on abstract concepts, or pondering various principles for living. Neither are we in church to be amused or entertained. Christ is living and active among us, right where He has promised to be in His Word and Sacraments. Jesus said, "Lo, I am with you always, to the very end ofthe age" (Matt.18:20). When He gathers us around His Word and Sacraments, He fulfills this promise to us once again."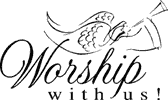 At Mt. Zion, worship happens every Sunday morning at 9:00 am. The community is invited to join with the members and friends of the congregation in song, prayer, proclamation of God's Word and celebration of the Sacraments of Holy Baptism and Holy Communion. Ordinarily, the service follows a set pattern taken from the Lutheran Book of Worship. Readings from Scripture are followed by the sermon for the day, delivered by the pastor. Members of the congregation also present their gifts and offerings at these services. They are used to support the ministries of the local and national Church.
Other worship services are held during special seasons of the Church Year such as Advent and Lent. These are offered as preparation for the festivals of Christmas and Easter and usually held on Wednesday evenings.
We study to grow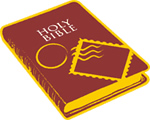 Martin Luther is credited with opening the pages of Scripture to the common people by translating it from Latin to the native German language. In that same tradition, Lutherans believe that God's Word is to be studied and applied to their lives as growing Christians.
At Mt. Zion, this study begins with young children who attend Sunday School, or are enrolled in the Mt. Zion Preschool. It continues in Sunday School classes and the classes leading up to the rite of confirmation at the end of the 8th grade. Youth and adult Bible studies continue the process.
Specific classes and topics of study are available from the church office. Class times are as follows:
Sunday School and Bible Study - 10:30 am every Sunday
Men's Bible Study - 6:30 am Wednesday morning
Women's Bible Study - 9:00 am Wednesday morning

We serve our church and community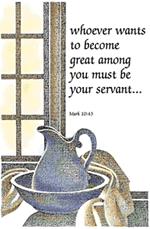 Mt. Zion offers many opportunities for service. Some are related to the governance of the congregation including service on the Board of Directors and related committees. Other opportunities are connected to service organizations such as the Lutheran Women's Missionary League (LWML).
Some serve in the worship life of the congregation, using their voice or musical training to enhance the worship service. Others serve as ushers, greeters, acolytes and Communion assistants.
The church facilities require upkeep and maintenance. In order to practice good stewardship while also utilizing skills and talents of members, the church counts on volunteers to help maintain the facility.
Service is also directed outside of the congregation to the community. Mt. Zion's facilities have been used by community groups. Mt. Zion members have served community agencies. Members also serve the greater Church in various capacities as members of boards and committees.
Lutheran Women's Missionary League
To nurture spiritual growth and maintain Christian fellowship among the women of Mt. Zion.
To provide for active participation in Christian service.
To support the focus of Lutheran Women's Missionary League:
Richer Spiritual Living
Global Awareness for Ministry
Avenues for God-blessed Service