All are welcome at Mt. Zion
Mt. Zion opens its doors to all who wish to participate in its ministry and programs.
What is a church service like at Mt. Zion? Sunday morning services

follow a traditional format with organ accompaniment, readings from Scripture, hymns from a hymnbook and a sermon, delivered by the pastor. Some services include the celebration of Holy Communion which is served to eligible participants. All are welcome at every worship service.
How do you become a member? Lutheran practice infant Baptism, believing that this Sacrament is for everyone as commissioned by Jesus as he ascended into heaven. (Matthew 28) Baptized members are those who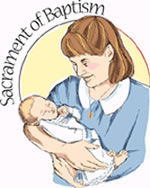 have been baptized. This baptismal covenant is confirmed later as young people grow in their understanding of the basics of the Christian faith. They are then confirmed members of the congregation and participate in the Sacrament of Holy Communion. Later, as young adults they are eligible to becoming voting members of the congregation and participate in governance activities.
Members join the congregation either by transfer from another Lutheran congregation or by attending a series of classes designed to acquaint them with Lutheran Christianity, doctrine and practice. Currently, these classes are taught by the pastor on Thursday evenings.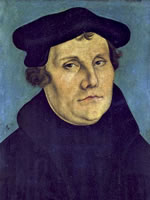 Why Lutheran? Martin Luther was a 15th century Roman Catholic monk who hoped to reform the church of his day and bring it back to the teachings of the Bible from which it had strayed. He did not intend to start a new denomination. His written works, his translation of the Bible into German and his teachings soon were widely distributed though the invention of the printing press. His work began a Reformation of the church and new churches opened using his name.
Is Mt. Zion's school only for Lutherans? Believing that the Gospel is for everyone, including young children, Mt. Zion offers a program of Christian instruction which is open to all. It is the only such school in the city of Boulder. Members of the congregation are given enrollment priority and a tition discount because they also support the school through their gifts and offerings.
How can I learn more about Mt. Zion's program? Mt. Zion has a staff of professionals who would be happy to answer questions or explain specifics about a program offered by the church or school. Sunday worship services are open to everyone. The school offers a weekly Open House on Wednesdays which are designed to acquaint prospective families with the school's program, show Mt. Zion's facilities, and answer questions. This website has other information which answers questions.