Welcome to Mt. Zion!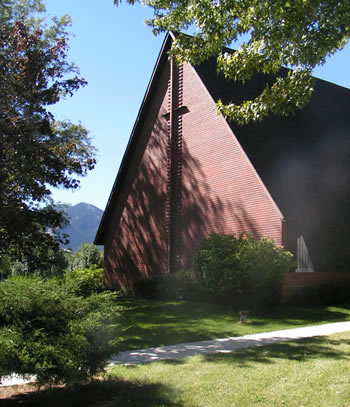 In the early 1900s, Dr. Miran Morris treated a young boy who was very ill.  Because the boy was strong, he made a marvelous recovery.  Later the boy's sister came down with the same illness.  Lacking the strength of her brother, the illness was life threatening.  Dr. Morris thought a transfusion from her brother might save her life.  He asked, "Johnny, would you like to give your blood for Mary?"  With a quiver in his voice, Johnny said, "Sure.  I'll give my blood."  The transfusion was successful.  As Johnny was being wheeled away from the operating room he bravely asked the doctor, "When will I die?"  It was only then that Dr. Morris understood that Johnny thought he had given up all his blood for his sister and that it would cost him his life.
That kind of love is unbelievable.  But it is precisely the love Jesus has shown for us.  He died for us.  He gave up His blood that we could live, and live forever.  The transfusion of Christ's blood to us "purifies us from all sin" (1 John 1:7).  "It was not with perishable things such as silver or gold that you were redeemed...but with the precious blood of Christ" (1 Peter 1:18-19).  Only through the blood of Jesus we are saved. Come to Mt. Zion and join us as we celebrate Jesus' love for us.
 Mt. Zion Lutheran Church is a congregation of the Lutheran Church - Missouri Synod. Since 1956, the church has been an active member of the Boulder community, offering worship opportunities and providing Christian education programs to children, youth and adults. If you are new to the area and looking for a church home, we invite you to join us. Perusing the pages of this website will provide an introduction.

Mt. Zion Lutheran Preschool is a state-certified and full-service child care program for toddlers through age four. Check out the pages on this website for details. The program offers a complete educational program for toddlers through pre-kindergarten and full day child care. The program operates all year long.